2019 schickt sich an, an diese Entwicklung anzuknüpfen. Jenseits jeglicher Kursprognosen sind hier die fünf großen Chancen für Krypto in 2019.
Bitcoin ETF
2017 war es nichts, 2018 auch nicht, 2019 könnte aber endlich der Startschuss fallen für den ersten akkreditierten Bitcoin ETF, den VanEck SolidX Bitcoin ETF. Denn die Deadline für eine Entscheidung der US-amerikanischen Börsenaufsicht Security and Exchange Commission (SEC) lässt sich ein weiteres Mal nicht verschieben. Ende Februar heißt es dann Daumen drücken für das SEC Approval. Sollte die Börsenaufsicht das Finanzprodukt genehmigen, wäre das ein Paukenschlag. Denn dann, so das Narrativ, erhält Bitcoin die Legitimität eines sicheren und regulierten Finanzprodukts.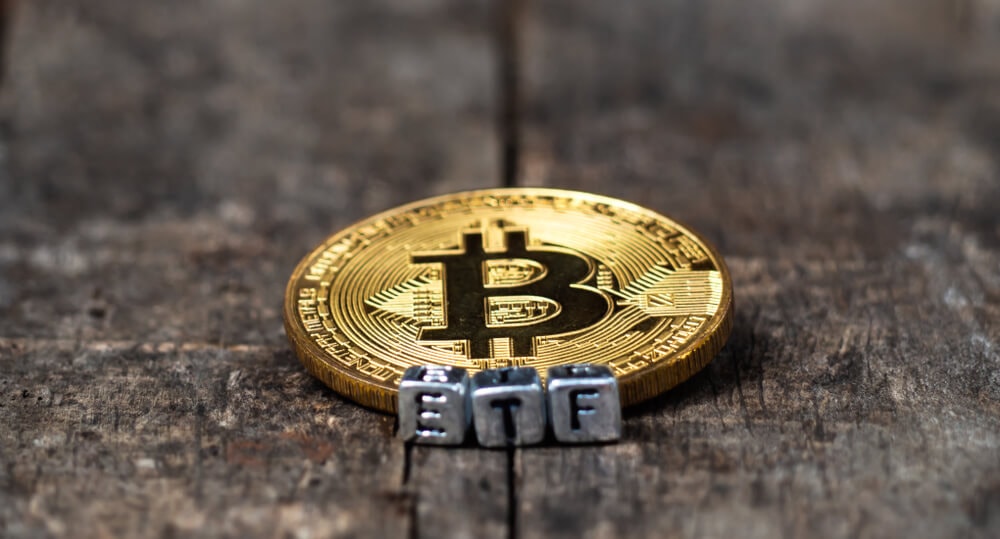 Dies würde sodann institutionelle Investoren auf den Plan rufen, deren Kapital nur darauf wartet, den Bitcoin-Kurs auf Mondreise zu schicken. Zumindest behauptet das Galaxy-Capital-CEO Mike Novogratz und prägte in diesem Zusammenhang das Begriffspaar "institutionelle FOMO".
Die Chancen für eine Genehmigung seitens der SEC stehen nicht schlecht. Schließlich gibt es bereits regulierte Bitcoin-Derivate wie die Bitcoin-Terminkontrakte auf der Chicagoer Optionsbörse CBOE – und diese funktionieren einwandfrei.
Bitcoin-Lightning-Netzwerk
Der geneigte Bitcoin-Maximalist projiziert seine Hoffnungen auf ein Durchsetzen der Kryptowährung Nr. 1 mitunter gerne auf die Entwicklung des Lightning Network. Alle Angriffe auf die vermeintlich mangelhafte Nutzbarkeit von BTC im täglichen Gebrauch werden mit Verweis auf die Second-Layer-Lösung lässig pariert.
Dieses ist für die einen die offensichtliche Lösung der Skalierungsdebatte, für die anderen ist die Entwicklung reine Zeitverschwendung, man solle sich lieber auf Updates der Blockchain konzentrieren. Die Lager sind untrennbar gespalten. Illustrierbar ist dieser Grabenkampf anhand der Absage des Lightning-Entwicklerteams OpenNode an eine Spende von Roger Ver. Das US-Unternehmen lehnte eine 1,25-Millionen-US-Dollar-Spende ab. Man wollte BTC verbessern und nicht BCH.
Unterdessen steigt die Kapazität von Lightning munter an. Erst im Dezember 2018 überschritt das Netzwerk die historische Marke von 500 BTC.
The Lightning Network just hit 500 BTC in network capacity. The network keeps growing at a staggering pace 🚀📈

Start running your own node and open channels while on chain fees are low before the next bull market.

Enjoy private bitcoin transactions settled instantly ⚡️ pic.twitter.com/Vw3raOj7nw

— Rui Gomes (@ruigomeseu) December 21, 2018
Das Wachstum der Netzwerkkapazität ist stetig bis exponentiell, wie folgende Grafik veranschaulicht:

Man muss an dieser Stelle aber realistisch sein. Obgleich Lightning auch 2019 wachsen wird, eine Massenadaption werden wir dieses Jahr nicht sehen.
Steigende Akzeptanz im Einzelhandel
Der nächste Punkt in unserer Liste der Chancen für 2019 ist eng verknüpft mit dem vorigen. Denn Bestätigungszeiten von zehn bis 60 Minuten sind für internationale Werttransfers zwar sensationell, für den Einzelhandel aber zu lang.
Das Spannende: Trotz diesem offensichtlichen Manko steigt die Akzeptanz im Einzelhandel kontinuierlich an. Laut Sonny Singh, CEO bei BitPay, einem Krypto-Zahlungsdienstleister, sehen wir "einen großen Zuwachs" an Händlern, die Bitcoin akzeptieren.
Ein echter Game Changer wäre indes die Bestätigung des Gerüchts um eine bevorstehende Akzeptanz von Bitcoin bei Amazon. Der größte Versandhändler der Welt könnte die Adaption im Alleingang signifikant in die Höhe treiben. Ob es 2019 soweit ist, steht aber noch in den Sternen.
Bis dahin bleiben wir wachsam und studieren aufmerksam coinmap.org. Denn schon jetzt gibt es auch hierzulande eine Vielzahl von Geschäften, die Kryptowährungen wie Bitcoin akzeptieren.
Tokenisierung
Das mit den Token ist so eine Sache. Nachdem ICOs, naja, tot sind, zeigt sich nun ein neuer aufstrebender Stern am Nachthimmel: Security Token. Die neue, aufpolierte und seriöse Version von Token Sales soll das angeschlagene Image der Kapitalmethode aufpolieren. Denn grundsätzlich ist die Tokenisierung der Wirtschaft ein geniales Konzept: Es senkt Marktbarrieren, verringert Transaktionskosten und bietet Unternehmern ein zugängliches und leicht implementierbares Modell zur Kapitalerhöhung.
Im Gegensatz zu den oft fadenscheinigen Wertversprechen der Utility Token Offerings sind Security Token grundsätzlich kompatibel mit traditionellen Konzepten von Besitz und befinden sich damit nicht im regulatorischen Niemandsland.
2019 werden wir keine Wiederauflage des ICO-Hypes von 2017 sehen – und das ist eine gute Nachricht. Vielmehr können Start-ups mit den gewonnenen Erfahrungen aus der ICO-Blase nachhaltigere Konzepte für Token Sales bauen und diesem Konzept der Kapitalbeschaffung zu neuem Aufschwung verhelfen. Die Märkte werden reifer.
Dezentrale Exchanges
Mt.Gox hat uns eines bewiesen: Mit "no single point of failure" ist es nicht sehr weit her, wenn Krypto-Investoren ihr Vermögen auf den Börsen liegen haben. Dann nämlich gibt es sehr wohl einen single point of failure: die Exchange selbst. Um es noch drastischer zu formulieren, im Krypto-Ökosystem sind Exchanges das schwächste Glied in der Kette. Werden sie gehackt, ist der Totalverlust aller dort abgelegten Krypto-Funds keine Seltenheit.
Doch Rettung naht. 2018 häuften sich die Berichte über eine fortschreitende Entwicklung dezentraler Exchanges. 2019 könnte das Jahr der Implementierungen werden. Das wäre insofern eine Chance für Krypto, da es dem Ideal einer dezentralen, zensurresistenten Welt erheblich näher kommt als im derzeitigen Ökosystem.
Kandidaten, die man im Zuge dieser Entwicklung im Auge behalten sollte, sind 0x, die Binance DEX und die Bithumb DEX.
Für mehr Details und eine kleine Einführung in die fabelhafte Welt der dezentralen Exchanges, klicke man hier.